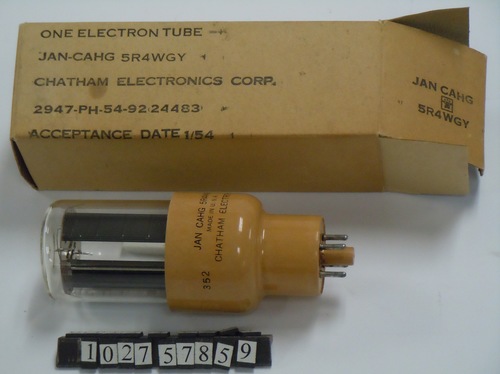 Title
Vacuum tube type JAN-CAHG 5R4WGY
Date
January 1954
Manufacturer
Chatham Electronics Corp.
Identifying Numbers
Model number
JAN-CAHG 5R4WGY
Other number
2947-PH-54-92(24483)
On the carton.
Other number
352
On the base.
Dimensions
overall: 5 1/8 in x 2 in x 2 in
Description
The object is a full wave vacuum tube rectifier with its original carton. The object was manufactured for a military contract.
Category
Component/vacuum tube