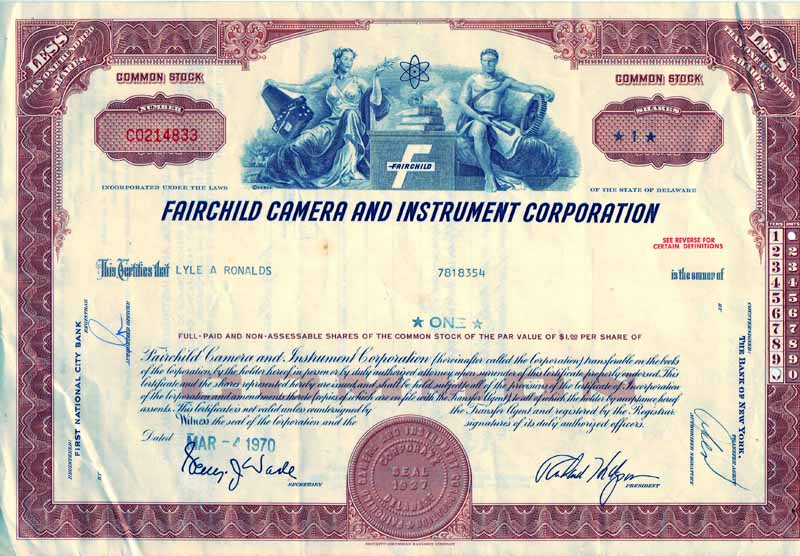 Title
One share of Fairchild stock (certificate)
Description
Lyle Ronalds won one share of Fairchild stock in a gaming diversion at the 1969 sales conference held in La Costa, California. At that time Lyle was working in the Tokyo sales office. Following is the text of the letter that accompanied the certificate:

Dear Lyle,
The mills of the stock market grind very slowly, so here belatedly, is the Fairchild stock certificate you won at La Costa.
My congratulations on your gaming skill, and may you always roll winners for yourself and for Fairchild.
Sincerely
Andy Procassini
Group Director of Marketing

Donated by Lyle A. Ronalds.
Date
1970-04-07
Photographer
Procassini, Andy
Identifying Numbers
| | | |
| --- | --- | --- |
| Other number | doc-46abc455c3861 | Deprecated ITCHP Number |
Extent
1 digital image
Category
Digital Image
Collection Title
Information Technology Corporate Histories Collection