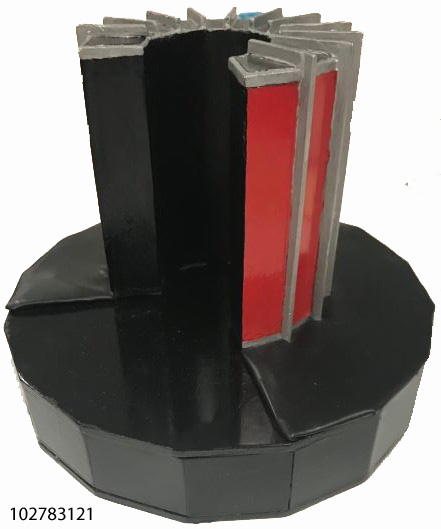 Date
2010
Manufacturer
Fenton, Christopher
Place Manufactured
USA
Dimensions
overall: 8 3/4 in x 11 in x 11 in
Description
American electrical engineer Seymour Cray is considered one of the most talented computer designers of all time. Cray's singular purpose was always to design the fastest computers possible at any given time – which he did, for over three decades. In 1972, he started his own company, Cray Research, Inc., based in his sleepy mid-western home town of Chippewa Falls, Wisconsin. Four years later, Cray introduced the Cray-1, a computer so fast it was to transform science and engineering and send shock waves around the world of high performance computing.

This modern "re-imagining" of the legendary 1976 Cray-1A showcases the power of Moore's Law: the new system is based on a commercial field programmable gate array (FPGA) development board and is housed in an imaginative 1/10-scale model, homage to the original six-and-a-half foot tall machine. In the intervening 34 years, the price of the system has dropped from $44 million (2019 dollars) to about $1,000 today.

A small drawer containing the FPGA development system board, on which the Homebrew Cray-1A is built, slides out the bottom.
Category
Digital computer/supercomputer
Credit
Gift of Christopher Fenton