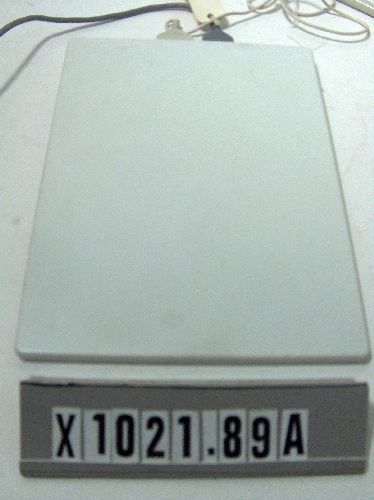 Title
Macintizer digitizing tablet
Description
Object consists of, Graphic Pad, AC Adaptor, Input Puck, and light Pen.

Original advertisement for this object states:

"The Macintizer is better than a mouse: its stylus gives you precise control for drawing, you can trace original artwork, and it won't clog or skip.

PLUS, the Macintizer plugs directly into the mouse port for 100% compatibility with all your programs -- no software moficiations required.

Turn your Macintosh into the graphics machine it was meant to be -- with the Macintizer."

Souce: MacWorld, August, 1985, p. 203.
Date
1988
Manufacturer
GTCO Corporation
Place Manufactured
U.S.
Dimensions
1/2 x 9 x 12 in.
Category
I/O/other
Credit
Gift of Dave Fleck