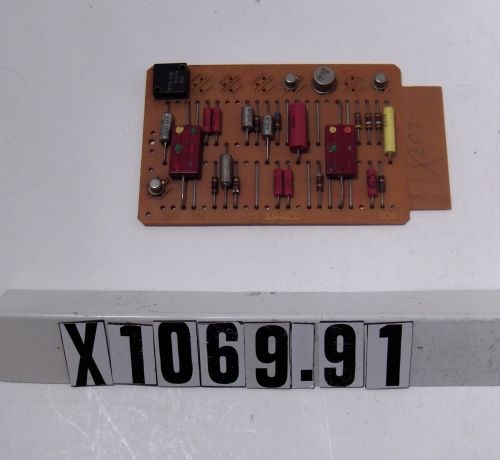 Title
IBM 1720 SMS mercury-wetted switches
Date
1959
Manufacturer
International Business Machines Corporation (IBM)
Place Manufactured
U.S.
Identifying Numbers
Other number
396975
Printed on bottom of board.
Other number
804
Engraved on top of board
Other number
ERK 374494
Engraved on top of board
Other number
XE07
Handwritten on top of board
Serial number
YB124835
Dimensions
overall: 1/4 in x 4 1/2 in x 2 5/8 in
Description
Written on a scrap of paper next to board was "79.80."
Letter in paper file excerpt, "They are switches from the 1720, a prototype of IBM's first entry into process control systems. The 1720 was installed at three test locations in 1959 and 1960; The AMOCO refinery in Whiting, Indiana, an acrylo-nitrile pilot plant of DuPont in Wilmington, Delaware, and at the Standard Oil Refinery in El Segundo, California. The 1920 prototype system was followed by the 1710 and 1800 products in the 1960s."
Category
Component: circuit board / module
Credit
Gift of Howard L. Funk