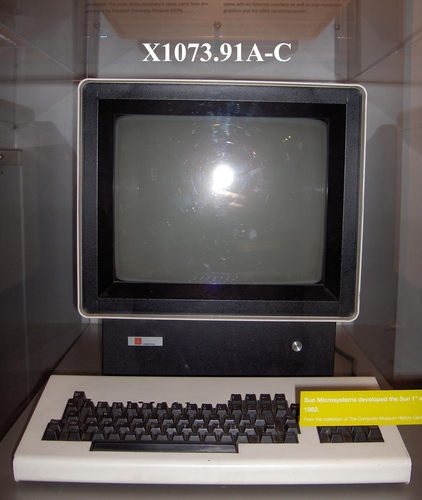 Catalog Number
X1073.91A-C
Description
This item comprises three (3) pieces: A: CPU B: Monitor C: Keyboard. The first commercial product from fledgling Sun Computer Systems. This machine, based on the Motorola 68000 CPU, was tailored for UNIX and C programming. It was the first in a long line of the new computer category of 'workstation' emerging in the early 1980s.
Date
1982
Manufacturer
Sun Microsystems
Place Manufactured
U.S.
Dimensions
22 x 17 x 17 (HWD)
Category
Digital computer/workstation
Credit
Gift of Sun Microsystems, Inc.