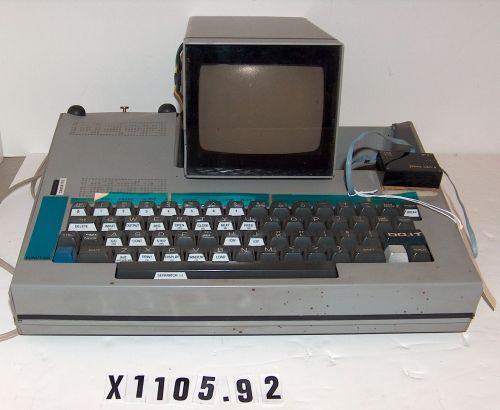 Title
Digital Education DEC2 computer
Description
Object is a small computer with integral keyboard and a 5-inch monitor that sits in a well on the top rear. Very unusual linear-6-pin female I/O ports on the right, to one of which is plugged a small black box labelled micro leru 4.
Manufacturer
Digital Equipment Corporation (DEC)
Dimensions
5 1/2 x 14 1/2 x 13 in.
Category
Digital computer/personal computer/desktop
Credit
Gift of Richard M. Merrill