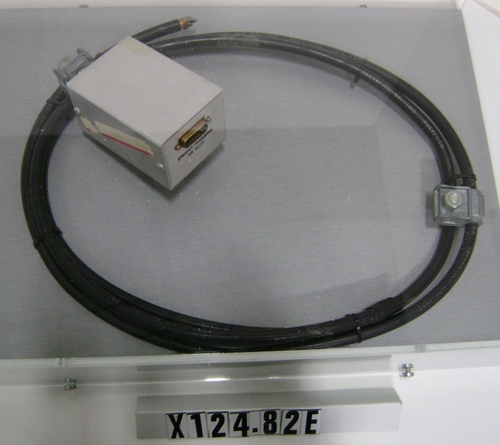 Title
Ethernet transceiver
Date
1974 ca.
Manufacturer
Xerox PARC (Palo Alto Research Center)
Dimensions
overall: 4 3/4 in x 16 in x 16 in
Description
Three parts: A: CPU B: Mouse C: Piano keyboard (Keyset Input Device) D: Keyboard E: Ethernet transceiver w/ cable and vampire clamp -- one of the first Ethernet transceivers Item E has label reading: "Danny Bobron's ALTO." Also, item E is in only fair condition because of adhesive stains on body of unit. The ends of the cable have been chopped and wrapped poorly in electrical tape.
Category
interconnect/I/O bus
Credit
Loan Courtesy of Xerox PARC