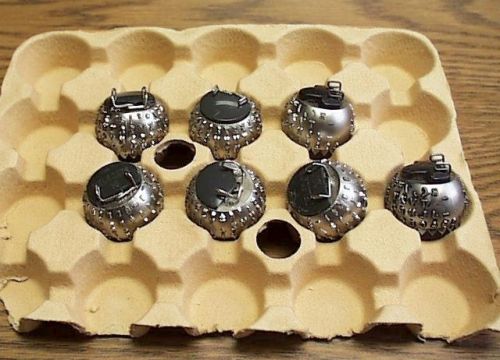 Title
IBM 1620 Console Type Ball
Date
1959 ca.
Manufacturer
International Business Machines Corporation (IBM)
Place Manufactured
U.S.
Dimensions
1 1/8 x 1 1/4 x 1 1/4
Description
Prototype 1620 element (note heavy usage) was used for the 1620-1 console (Selectric) feature never announced. Note: the small size type element release tabs atop each element. These were later made larger as secretaies companied and then replaced by a 'pump handle' type lever.
Category
Miscellaneous/other