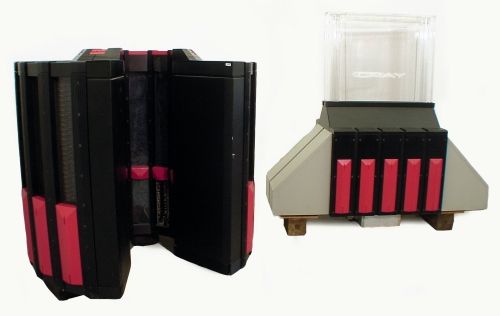 Date
1985
Manufacturer
Cray Research, Inc. (CRI)
Place Manufactured
U.S.
Identifying Numbers
Model number
2 Cray-2
Other number
6345148
DOE Property tag number
Dimensions
overall: 57 in x 58 in x 58 in
Description
"Kirby Fong at LBL is a good historical resource on this & LBL generally. (from NEWSLINE, April 4, 1990) The newest LLNL supercomputer has a theoretical peak speed of four billion floating point operations (or calculations) per second. Its memory is equal to 64 million words; that capacity will double to 128 million words within a few months, Fuss said.
Category
Digital Computer: supercomputer
Subject
CRAY-2 (Computer); Cray Research, Inc. (CRI); Fluorinert
Credit
Gift of Lawrence Berkeley Laboratory (LBL)