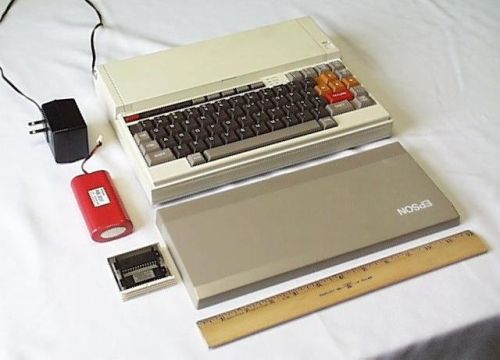 Title
Epson Portable Calc ROM chips in case
Description
Custom plastic carrier for two ROM chips containing: 1. ROM #1 BASIC 2. ROM #2 Portable Calc. Used with Epson PX-8 portable computer.
Manufacturer
Epson
Place Manufactured
Japan
Identifying Numbers
Other number
M25040CA written on ROM #1
Other number
M25044CA
M25044CA written after the word English on ROM #2
Dimensions
1/2 x 2 1/8 x 2 1/8 in.
Category
Component/Semiconductor/IC