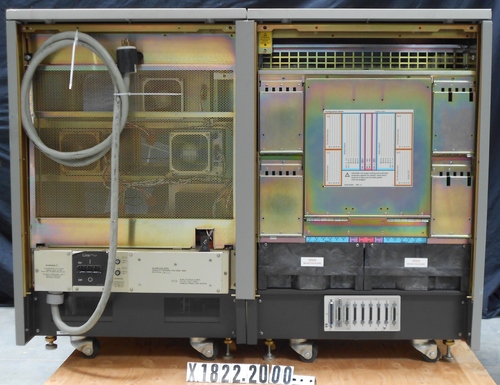 Catalog Number
X1822.2000
Date
1985
Manufacturer
Hewlett-Packard Company (HP)
Place Manufactured
U.S.
Identifying Numbers
Model number
32491B
Other number
102621973
Deprecated CHM catalog number adhered on bottom left near power cord
Serial number
CS89123483
Dimensions
overall: 42 x 53 x 28
Description
Object is a large beige box full of circuits and power supplies. A small control panel projects from the upper right top. It should be connected but the cable is missing.
Category
Digital Computer: minicomputer