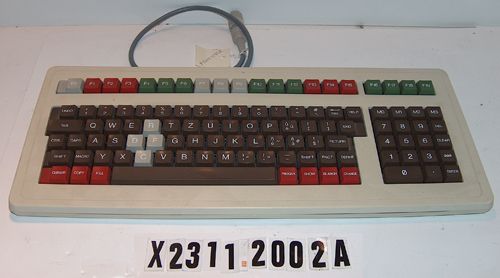 Title
Smaky 300 Personal Computer
Catalog Number
X2311.2002A
Date
1990
Manufacturer
Epsitec Systems, SA
Place Manufactured
Switzerland
Dimensions
1 1/2 x 17 3/8 x 7 1/2 in.
Description
The Smaky 300 was the first real Smaky (Smaky means "Smart Keyboard": the processor card was naroow and coulf fit inside a normal- thickness keyboard enclosure. Designed for schools, the 16-color screen and the diskless Smakey 300 with its Motorola 68030 and 256KB RAM had an excellent price/performance ratio.. In a bag with X23111.2002B and sign from Computing in Switzerland exhibit [8/12/2005 ejm]
See file for Smaky brochure.
Category
Digital computer: desktop
Credit
Gift of Epsitec System, SA