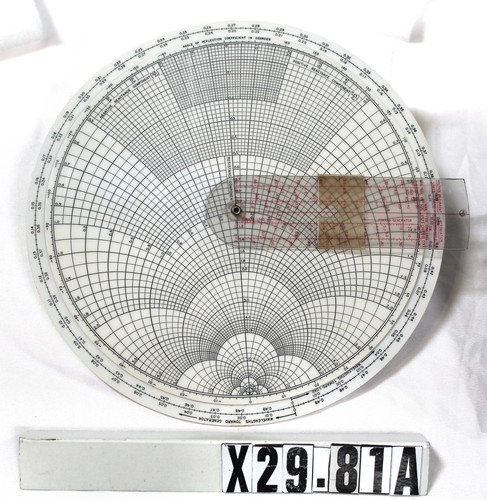 Title
Transmission Line Calculator - Smith Chart
Description
This item comprises two parts: A: Circular slide rule and B: Slipcover circular movable nomograph, specifically a Smith Chart used in calculating transmission line impedances. Paper secured with masking tape to the blue slipcover includes type "Athens Techonological Organization / Athens center of ekistics" and handwritten instructions below for use of slide rule.
Date
(c) 1944; date of mfr unknown
Manufacturer
The Emeloid Company, Inc.
Place Manufactured
U.S.
Dimensions
1/8 x 9 1/4 x 9 1/8 in.
Category
Pre-computer/slide rule
Credit
Gift of Cliff Hafen Jr.