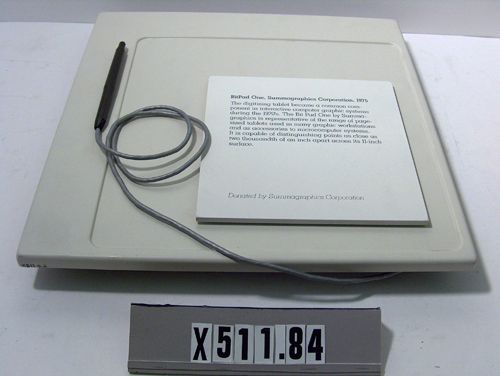 Title
BitPad One digitizing tablet
Description
This object consists of the tablet and attached stylus. Dimensions include attached museum label which increases the height of the tablet.
Date
c. 1975
Manufacturer
Summagraphics Corporation
Place Manufactured
U.S.
Identifying Numbers
Other number
4005 on white sitcker on bottom of tablet
Other number
BP 1200 RS
BP 1200 RS on sticker next to serial number plate
Serial number
55916
Dimensions
2 1/4 x 15 1/2 x 16 in.
Category
I/O/pointing/tablet
Credit
Gift of the Summagraphics Corporation