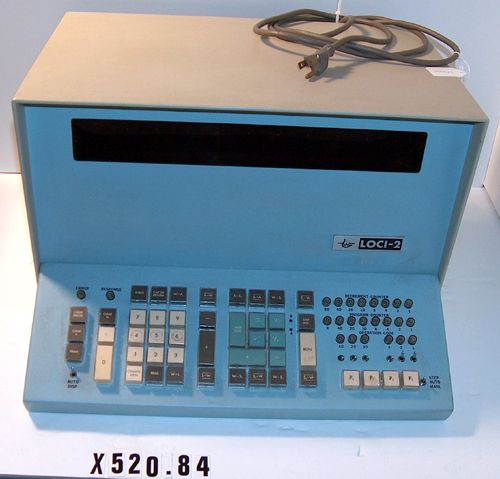 Description
LOCI (LOgarithmic Calculating Instrument) desktop electronic calculator for scientific applications. First calculator capable of generating logarithms of numbers. New technique in electronics pioneered with LOCI--Concept of hardwiring beyond the basic four functions (+- --*- and /). Hardwiring means circuitry within calculator soldered together so that same function is performed every time a special key is touched- eliminating many steps. Well received in the scientific community- major contribution was to identify need for simpler- less expensive calculator for business and scientific applications. Need was answered by the desktop 300 series in 1965.
Date
1964
Manufacturer
Wang Laboratories, Inc.
Place Manufactured
U.S.
Identifying Numbers
| | |
| --- | --- |
| Model number | 2AD |
| Serial number | 2856 |
Dimensions
11 3/4 x 17 3/8 x 17 1/2 in
Category
Calculator/electronic
Credit
Gift of Wang Laboratories, Inc.