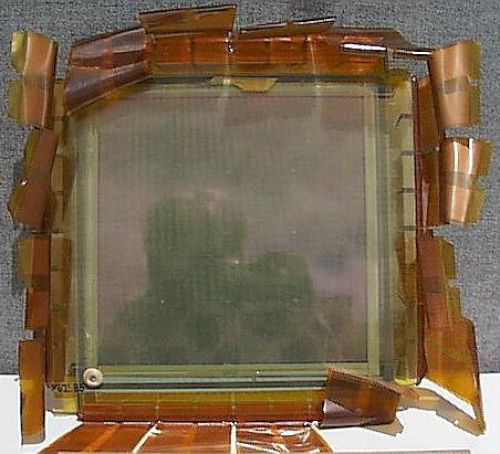 Title
Tablet mesh of copper wire
Description
This item is the copper mesh for the RAND Tablet.
Date
ca. 1965
Manufacturer
The RAND Corporation
Place Manufactured
U.S.
Dimensions
overall: 24 in x 19 1/2 in x 1/8 in
Category
I/O/pointing/tablet
Curator Notes
The Rand Tablet detected the location of a stylus by picking up a sequence of pulses that were transmitted in the wires that run across the tablet surface. The pulses were generated in a Gray code form with a unique coding in each of the thousand or more wires. The coding was built into the tablet artwork. Capacitive coupling between coding plates on one side of the artwork and the main wires on the other side did the trick without further electronics. You can see the gray code bars around the edge of the printed circuit board itself.
Credit
Gift of Ivan Sutherland