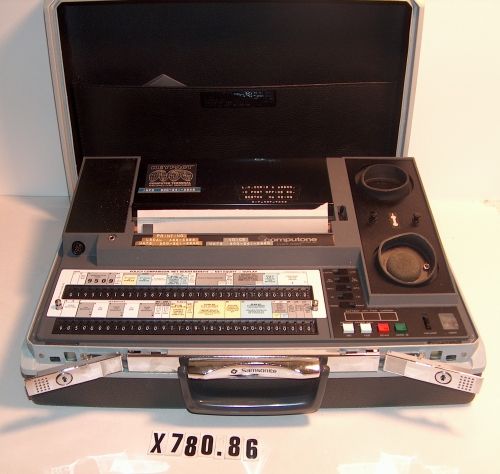 Date
1977
Manufacturer
Computone Systems, Inc.
Dimensions
12X7X6 22X18X12; Keyboard: 2 x 11 1/4 x 4 1/2 in.
Description
The KeyPact MICRO-VIP micro-processing portable computer terminal is designed for ease of commication with the Computone central computer in Atlanta and ease of access to the information needed in the field. Case contains 32 overlays to be placed over the number dials on the face of the machine.
Category
I/O: terminal / Teletype