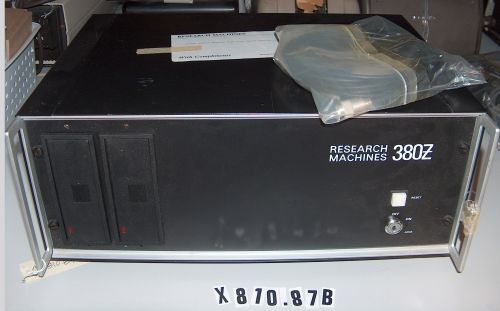 Title
380Z digital computer system unit
Date
1978
Manufacturer
Research Machines, Ltd.
Place Manufactured
U.K.
Dimensions
8 3/4 x 19 3/4 x 15 1/2 in.
Description
"Tested SF/612001" is written on green and white sticker on back of machine. Taped on top of case is note from Research Machines. Keys are taped to front handle of machine. Object consists of 380Z and video coax cable
Category
Digital computer/personal computer/desktop
Credit
Gift of Research Machines, Ltd.