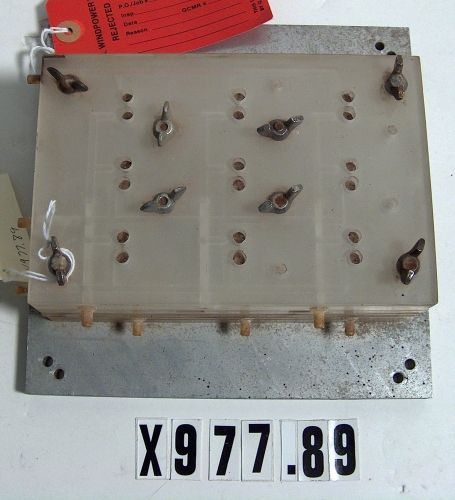 Title
"Prototype Pneumatic flipflops"
Description
There is marker pen on the left side of the object that reads "54351". There is a red "rejected" tag attached to the base. There is marker pen doodles on the right side. On the bottom in marker pen reads "PRototype pneumatic flip flops and (adder?) from ELETRODATA BURROUGHS PAOLI, PA 1970 de CLAUDE KAGAN".
Date
"1970"
Manufacturer
Burroughs Corporation. Electrodata Division
Place Manufactured
U.S.
Dimensions
overall: 4 in x 8 in x 8 in
Category
Component: circuit board / module