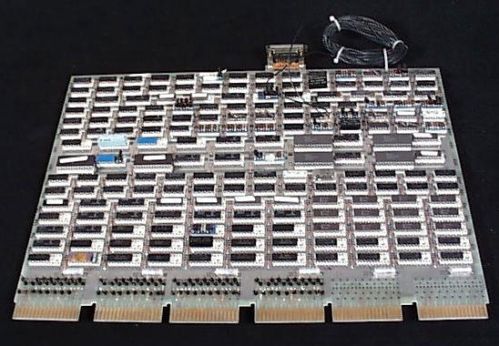 Title
Prototype for DEC UNIBUS/Network Interface card
Description
Prototype board for a Unibus/Network Interface system. Dec demonstrated this in 1981 at the NCC in Chaicago. Many chips on the front (in sockets) and the back is obviously hand wired. Date stamped in ink is "Oct 12 1979".
Date
"1980 (DC) -- Stamped Oct 12, 1979"
Manufacturer
Digital Equipment Corporation (DEC)
Place Manufactured
U.S.
Dimensions
15 1/2 x 12 5/8 x 1 in.
Category
Fixed-application digital computer/other
Credit
Gift of Digital Equipment Corporation (DEC)