Marketing Brochures Collection
This collection is comprised of over 250 digitized brochures and represents a small sample of the museum's ephemera collection. These featured brochures, covering 1948 to 1988, highlight diverse computing applications and include over 90 companies.
Search Marketing Brochures Collection
Result

261-262

of about

262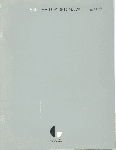 840 the loaded nova
Data General Corporation (DGC)

Text
, 1973
102646255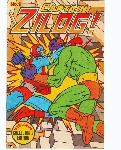 Captain Zilog!
Zilog, Inc.

Text
, 1979
102646293