13
Phones Get Smart
View Artifact Detail
The phone and handheld computer interfaces of the Communicator series remain purposefully separate and full-sized. The 9000 was used by Val Kilmer in the 1997 remake of The Saint.
Phones Get Smart
The chunky 1993 Simon first merged handheld computer and mobile phone. It flopped. Nokia's Communicator and others fared somewhat better. Ordinary phones added data services, including WAP browsing and unexpectedly popular SMS texting.
From 1999, successful smartphones began appearing from companies around the world, bringing the Web to your pocket.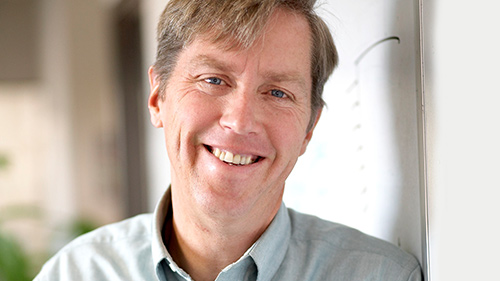 Chapter Menu

1. Visor Phone
2. Gridpad
View Artifact Detail
The unsuccessful Simon was the first smartphone, combining mobile phone, personal organizer, fax, and pager. It pioneered using a touchscreen instead of buttons for dialing and typing. Brick-like in both weight and appearance, its talk time was less than 30 minutes and it cost $899.
View Artifact Detail
Early data networks were too slow to provide acceptable mobile browsing speeds for ordinary websites. One solution was to use the simplified WAP (Wireless Application Protocol) standard.
View Artifact Detail
Some of the first smartphones were handheld computers combined with mobile phones. This prototype modeled the Visor (white) and its attachment slot, where the phone (brown wood) and other add-on modules go.
View Artifact Detail
The Simon came with essentially all of the features of later Smartphones, except a Web browser. It also offered a built-in sketchpad program. The Simon appeared in the film The Net.
View Artifact Detail
When closed, it's a mobile phone. When open, it's a handheld computer. The 9000 was probably the first smartphone with a Web browser, and certainly the first with a graphical one.
View Artifact Detail
Smartphones Succeed
These four product families brought smartphones to the mass market.
For the Treo smartphones, which were hugely successful in North America, designer Jeff Hawkins provided a Blackberry-like thumb keyboard for entering data instead of the stylus used in the PalmPilot. The "Palm OS" operating system also powered phones from other manufacturers.
View Artifact Detail
Japan built the first popular system for mobile web access. Some i-mode sites were officially sanctioned by NTT DoCoMo and linked to its portal page and billing system. But the vast majority were unofficial.
View Artifact Detail
The Symbian operating system, based on Psion's, brought popular smartphones to Europe. The P800 used a rare, early pen-based version of the Symbian OS. The P800 was an early product of the Sony Ericsson joint venture.
View Artifact Detail
The 5810 Blackberry was the first RIM e-mail machine that was also a full-function smartphone. Its success created new competition in the smartphone market. It was marketed primarily to business customers, for whom messaging was a key feature.
View Artifact Detail