07
Handhelds & Tablets
View Artifact Detail
The Casio CQ-1 was a calculator on its way to becoming a handheld organizer. It had clock, alarm and scheduler features.
Handhelds & Tablets
Handheld computers are the offspring of early personal electronic organizers with calendars and address lists. Organizers, in turn, had been inspired by earlier electronic handheld calculators such as the Busicom "Handy."
Tablets—with roots in both handhelds and laptops—usually have a touch or pen-operated screen. Initially successful mostly in specialized markets, such as warehouse management, they have moved into the mainstream.
The Busicom was one of the very first truly pocket-sized electronic calculators. These brought together all the needed components for later handheld computers; processor, display, keys, battery, and memory.
View Artifact Detail
In 1975, Satyan ("Sam") Pitroda, an inventor and pioneer of India's communication revolution, filed a patent for an electronic diary that could track appointments and remind the user of upcoming events with alarm messages.
View Artifact Detail
The first Psions looked like calculators, but were full computers and launched a successful line of handhelds, selling over a million units. Third party developers produced a rich variety of software.
View Artifact Detail
This "data bank" calculator might have been the first that had a pen-based interface and did simple character recognition.
View Artifact Detail
This was one of the first handheld computers with a phone directory and a notepad. Toshiba licensed the patent for an "Electronic Pocket Directory" from an independent inventor after printed organizer company Rolodex showed no interest.
View Artifact Detail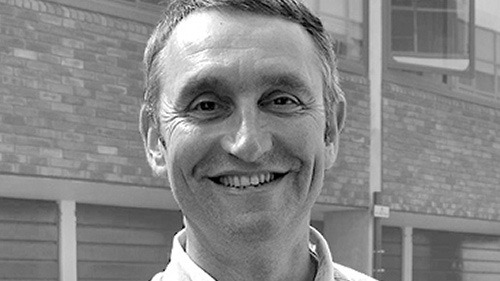 Chapter Menu

1. Psion Organizer 2
2. Series 5
View Artifact Detail
Handhelds: Defining Their Role
Full-sized portable computers always had a clear and general purpose: being a desktop computer on the go. But general-purpose handhelds were initially too limited for anything but niche markets such as inventory management.
Handhelds specialized for a particular function—such as calendar, address book, or cookbook—were more successful.
The Panasonic/Quasar Hand-Held Computers offered a full line of miniature peripherals, including a printer, modem, video-out adapter, extra memory modules and more. All fit in a single briefcase.
View Artifact Detail
The attractive CC-40 was TI's first foray into the mobile computing market. Sales were slow, partly because there was no easy way to export data. It ran for 200 hours on AA batteries.
View Artifact Detail
These Hand-Held Computers were much bigger than a hand. But they were general-purpose computers, not limited-function organizers. Quasar and Panasonic offered nearly identical models under different branding.
View Artifact Detail
HP's LX series was a successful example of a handheld computer that ran MS-DOS, the most common operating system for IBM PCs until the early 1990s.
View Artifact Detail
Dedicated Devices
Consumer electronics companies produced a multitude of inexpensive dedicated handheld devices for games, language translators, cookbooks and more.
View Artifact Detail
A follow-on to Speak & Spell, Touch & Tell used a synthetic voice to ask children questions. Kids pointed to the answer on the screen.
View Artifact Detail
Lexicon software cartridge applications ranged from language translators, to memo pads, to organizers. Third party developers could produce new applications, as they do now for phones—but only one could run at a time.
View Artifact Detail