06
Copycats & Competitors
View Artifact Detail
Amdahl's designers rejected the "industrial-style" panel of lights, knobs and buttons that characterized operator consoles of competing IBM machines. Instead, Amdahl's consoles were sleek and stylish video terminals.
Copycats & Competitors
The success of System/360 attracted attention…and competition.
Around the world, companies pored over available operating system and hardware specifications to produce compatible software and peripherals, as well as to build competing computers.
Among the leading competitors was Gene Amdahl, lead architect for System/360. After IBM ignored Amdahl's advice about later systems, he left in 1970 to form Amdahl Corporation.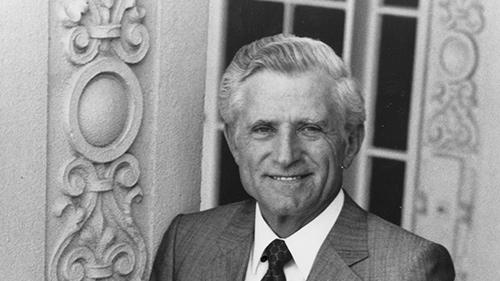 Chapter Menu

1. The Amdahl Business Plan
2. Foreign Involvement in the US Market
3. Pricing vs. Reality
4. Cutting into IBM Sales
View Artifact Detail
Gene Amdahl, father of the IBM System/360, started his own company to compete with IBM in mainframe computer systems. The 470V/6 was the company's first product and ran the same software as IBM System/370 computers but cost less and was smaller and faster.
View Artifact Detail
MCCs were air-cooled, making them less expensive than IBM's water-cooled assemblies. The finned cooling towers are glued to the top of the integrated circuits. A plastic cover directed cool air over the towers and out the top of the computer.
View Artifact Detail
The Seven Dwarfs
How serious was the threat to IBM's dominance in the 1960s? Consider that its primary competitors were called, "The Seven Dwarfs."
Other manufacturers sold many computers, but none seriously shook IBM's supremacy. IBM prospered by cultivating its pre-existing customer base, and by solving client problems rather than emphasizing technical specifications.